What Is Causing Your Painful Periods?
---
Posted December 14, 2020 in Menstrual Pain
2 Minute Read: 
For most women, cramping and discomfort during their period are normal and no big deal— especially during the first couple of days. After all, the uterus needs to contract to help release its lining.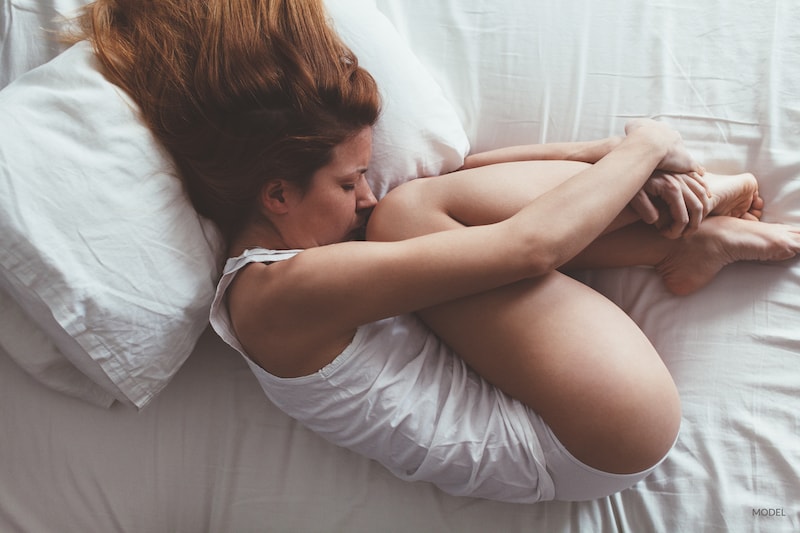 But for others, regardless of age, the cramping and pain may be so severe they are quite literally unable to perform the most menial tasks during their day-to-day lives.
Often, these women are told they have to learn how to live with painful periods, but the truth is that painful periods may be a symptom of a more serious underlying cause. This is why it's so important to get help in figuring out what's wrong.
What Are Some Potential Causes for Severe Period Pain?
Uterine Fibroids
Also known as myomas or leiomyomas, uterine fibroids are growths of variable size that can appear in or around the uterus. For many women, uterine fibroids never produce symptoms and can go unnoticed for a very long time. 
For others, uterine fibroids can produce symptoms, such as:
Painful periods

Abnormally heavy periods

Constant urination

Abdominal pain

Pain in the lower back, etc.
Endometriosis
Endometriosis is a condition in which tissue similar to the tissue lining the uterus grows and adheres to the outer portion of the organ, including the ovaries, fallopian tubes, and the lining of the pelvis. 
This tissue acts similarly to the endometrial lining in that it thickens and sheds with each cycle but can't exit the body the way a regular period would. This causes adhesions and other complications that can produce extremely painful periods and fertility problems if treatment isn't sought.
Pelvic Inflammatory Disease
Also known as PID, Pelvic Inflammatory Disease is an infection that invades the pelvic area when bacteria move from the vagina to the uterus and its adjacent structures. 
While it often goes unnoticed, it can produce infertility and other severe symptoms, including:
Painful intercourse
Fever

Abdominal and/or pelvic pain

Vaginal discharge with an unpleasant odor

Abnormal bleeding
Uterine Defects
There are a number of uterine malformations that can cause painful periods, problems during pregnancy, and infertility. Most can be diagnosed through simple imaging tests and treated with surgery, but keep in mind that all women are different, and your doctor will tailor your specific treatment to your condition.
Interested in Learning More?
At Women's OB/GYN Medical Group, we understand how life-altering painful periods can be. If your painful periods are keeping you from doing the things you love, give us a call and schedule an appointment to find out how we can help.
Do you suffer from painful periods or have questions about them? Find out the answers to all your questions by calling us at (707) 575-1626.