BOTOX® Cosmetic in Santa Rosa, CA
---
Minimize the Appearance and Prevent Wrinkles
Often, certain skin concerns that most people identify as signs of aging have very little to do with aging itself. Fine lines and wrinkles can occur at almost any time in adulthood due to external factors such as sun exposure, skin damage, and even repeated facial expressions.
BOTOX® Cosmetic is the leading minimally invasive treatment for fine lines and dynamic wrinkles, providing smoother, more youthful skin without surgery.
What Are the Benefits of BOTOX® Cosmetic?
Not everyone requires permanent cosmetic enhancements for their skin concerns. For patients looking to maintain their youthful complexion or provide moderate treatment for dynamic wrinkles, BOTOX® Cosmetic can give stunning results with very little maintenance.
The benefits of BOTOX® Cosmetic include:
Minimized fine lines and dynamic wrinkles in the forehead, eye area, and lips
Less invasive than surgery
Customizable dosage and treatments
Little to no downtime and recovery
Prevention of future wrinkles with consistent use
Is BOTOX® Cosmetic Right for You?
BOTOX® Cosmetic is ideal for patients who want to smooth out the appearance of fine lines and wrinkles that are caused by facial expressions and muscle contractions. As dynamic wrinkles can occur earlier than other facial aging concerns, BOTOX® Cosmetic treatments can help adult patients of varying ages. Ideal candidates are:
Interested in smoothing the appearance of wrinkles
Experiencing wrinkles around the eyes and eyebrows, the forehead, and the mouth
Want to minimize wrinkles as well as prevent the creation of new wrinkles
Undergo a less invasive treatment  than facelift surgery for facial rejuvenation
Look more refreshed and alert with minimal creases
Prevent the need for future procedures through non-surgical treatments early on
Additionally, candidates should generally be in good health, are not allergic to BOTOX® Cosmetic or its active ingredients, are nonsmokers, and have realistic expectations for results.
If you are interested in your candidacy and want to know your options for wrinkle treatments with BOTOX® Cosmetic, call our Santa Rosa medspa today to schedule a consultation with one of our expert injectors.
How Does BOTOX® Cosmetic Work?
BOTOX® Cosmetic is a cosmetic injectable that uses botulinum toxin to restrict muscle movement of the targeted treatment area. Botulinum toxin is a neuromodulator that inhibits muscle contractions, which are responsible for dynamic wrinkles that we commonly see around areas of the face that exhibit the most significant movement: the eyes, eyebrows, forehead, and mouth.
By restricting muscle contractions, the layer of skin on top of the muscle is no longer making the repetitive movements that cause wrinkles and creases. As neuromodulators restrict this movement, the muscle can eventually weaken over time, resulting in fewer dynamic wrinkles in the future.
How Many Treatments Are Needed?
BOTOX® Cosmetic smooths the appearance of dynamic wrinkles for about three to six months per application. Therefore, patients should repeat their treatment two to four times per year to maintain their results.
What Should I Know About Post-Treatment Care?
BOTOX® Cosmetic is administered by injection. Therefore, there may be some bruising and swelling in the treated area. To minimize swelling and bruising, avoid anything that can have blood thinning effects, such as aspirin, anti-inflammatory medications, and alcohol.
Do not rub the treated area for the first 24 hours to avoid spreading BOTOX® Cosmetic to another site.
Swelling and bruising can be minimized by gently holding a cold compress to the treated area for a few minutes.
Your expert injector will provide you with more detailed aftercare information at the time of your treatment.
When Will I See My BOTOX® Cosmetic Results?
The length of time it takes for BOTOX® Cosmetic to work will vary depending on the strength of the muscles in the area treated and the dosage given. It usually takes three to seven days to begin seeing your BOTOX® Cosmetic results and up to two weeks to see the final results.
---
BOTOX® Cosmetic FAQ
What areas does BOTOX® Cosmetic treat?
BOTOX® Cosmetic treats areas of the face that harbor the most movement and dynamic wrinkles. Some of the most common areas include:
Forehead wrinkles (horizontal lines)
Glabellar lines (the vertical lines between the brows)
Crow's feet (eye wrinkles)
Lip lines (also known as smoker's lines)
How much does BOTOX® Cosmetic cost in Santa Rosa, CA?
The cost of BOTOX® Cosmetic in Santa Rosa, CA, will depend on the specific treatment area(s), as well as the dosage of your treatment. Call our office today to schedule a consultation to determine your customized treatment plan.
Can BOTOX® Cosmetic be combined with other procedures?
BOTOX® Cosmetic is just one of our cosmetic injectable treatments for dynamic wrinkles: we also offer Dysport®, a similar treatment for dynamic wrinkles that utilizes botulinum toxin.
Additionally, injectable neuromodulators are ideal for dynamic wrinkles, but static wrinkles and creases are best treated with cosmetic dermal fillers. If you have deep creases around the nose (nasolabial fold), you can easily pair your BOTOX® Cosmetic with JUVÉDERM® injections.
We look forward to discussing your facial rejuvenation during your consultation.
Interested in BOTOX® Cosmetic?
Call our Santa Rosa office at (707) 575-1626 or fill out our online contact form to learn more about BOTOX® Cosmetic and how it can help you refine and rejuvenate your skin.
---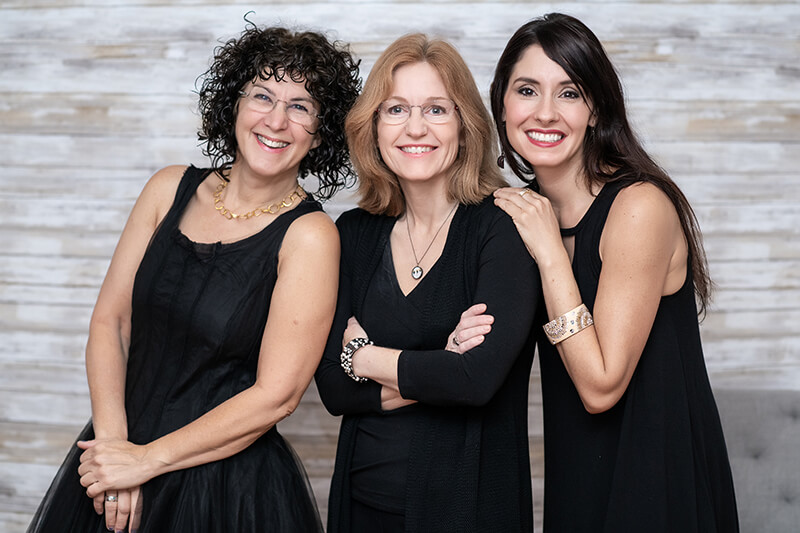 Request A Consultation
1111 Sonoma Avenue Suite #202
Santa Rosa, CA 95405
Tel: (707) 575-1626
Women's OB/GYN strive to make your experience as comfortable and stress-free as possible.